David Middleton gives us a thorough explanation of the oil and gas shortfall on federal lands — "It ain't the geology, stupid!"
Watts Up With That?
Guest post by David Middleton
"We produce more oil at home than we have in 15 years."
–President Obama, Feb. 12, 2013
Yes, Mr. President, we do produce more oil at home than we have in quite a long time. We could actually be producing a lot more than we currently are. See that decline in Federal Gulf of Mexico production from ~1.7 MMbbl/d to ~1.4 MMbbl/d since early 2010? You actually did build that.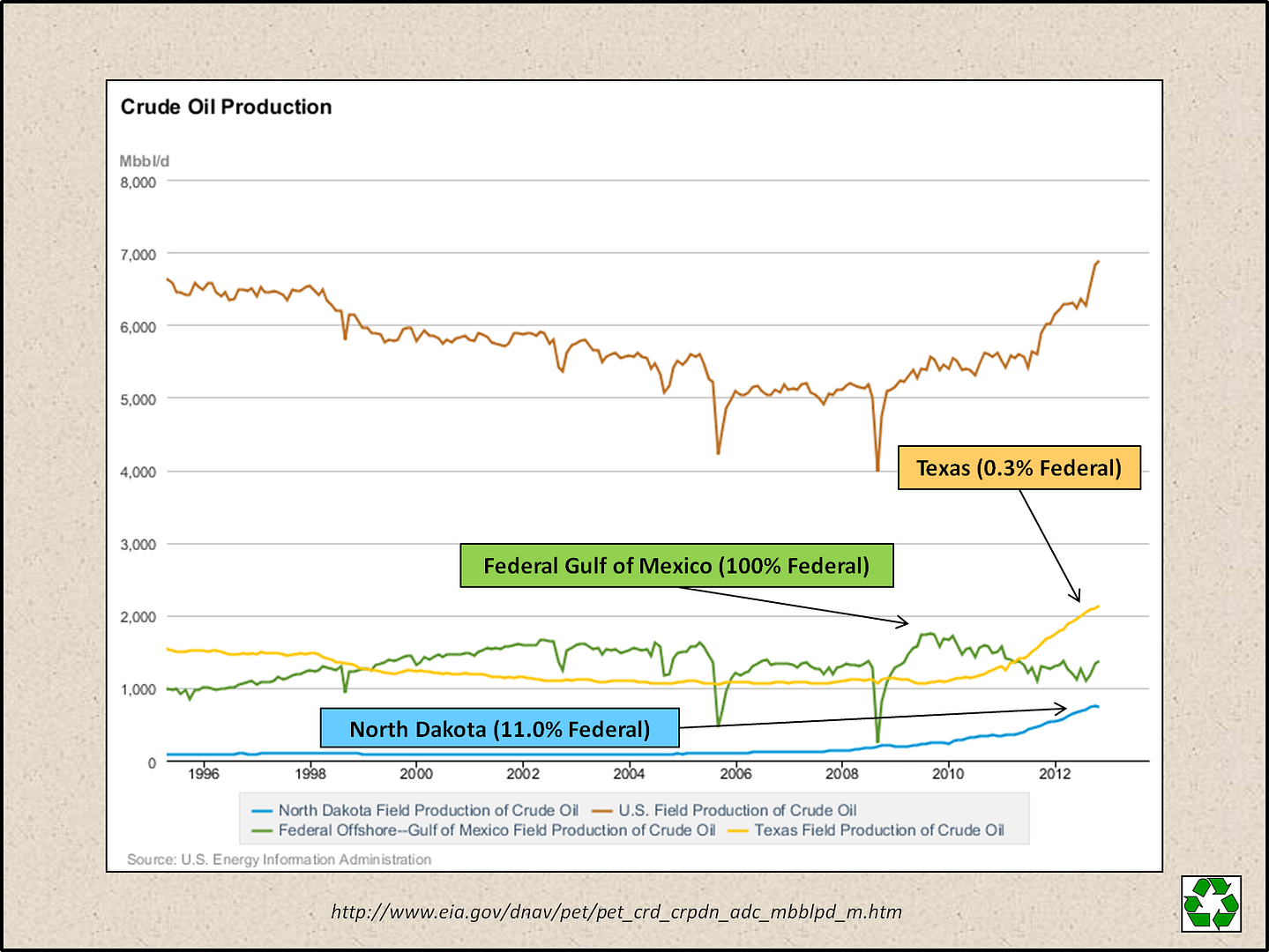 It's no secret in the oil patch that the recent increase in U.S. domestic oil production has occurred almost entirely on State and privately owned mineral leases in Texas and North Dakota and that production from Federal leases has been declining for most of the last four years.
The Congressional Research Service noticed the same pattern…
View original post 1,516 more words